(Math- Knowledgeable) In math we did a lot of things through out last year and this year for example coding. I did really good on my work especially on the test because I studied a lot. I didn't get bad scores on math so I was proud of myself. I concentrate most of the time in the class so I want to keep this up.(Science-Knowledgeable)In Science we studied about bees and I think this is my favorite project I had in science. I was Knowledgeable in science because I could always keep up with the class. One more reason why I'm Knowledgeable in science is because I like science and I like figuring new cool things.
(P.E.-Risk Taker)In P.E we did cross country, jumprope, basketball and softball and it was really fun for me because I love playing outside. I was a risk taker in P.E. because in cross country practice I always tried to beet my record and always had a goal inside my head for example, I want to beat my best time by 30 second. On the Cross-Country day I used all my stamina and power to run ass fast as I can and pushed my self to the limit.
(English-Thinker)In English we've made a lot of process and did a lot of projects. My favorite project is the Roald Dahl project. I'm a deep thinker in english because I always had a plan inside my head and while i'm editing I was thinking about how the final work should look like inside my head.
(Art-NonReflective)In art we've finished working on our self portrait. On the reflection on the self portrait I wasn't reflective because I didn't use good vocabularies and spend time on the reflection. I thought I could have done better by putting in more effort inside all my work.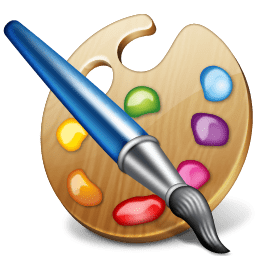 (Humanity-Thinker)In Humanities we worked on a lot of things for example the early human project and man and earth project. We did a Early early Human interview which we had to work hard and think deeply about the life in Neanderthal and I showed my thinking skills in my conclusion.
(Drama- Open Minded) In the first semester we did a project about offer and except and I had to be open minded in this because except the peoples ideas.
(Spanish-Communicator) In spanish we've been working on a lot of things like, how to introduce your self,saying your country name and greeting people. I was a communicator in spanish because I needed to talk with the teacher to translate the spanish word to english or talking as class to get the right answer.
(Japanese Thinker) In Japanese we've learned advanced techniques to make stories good. I was really knowledgeable in japanese because I always looked back to my work and edit all the time to make my story/essay better. I also had good scores on all of the test so I was proud of myself. My favorite script that I made is this. 
(Music-Balanced) In music we started using our instrument and I chose flute because I like how it made a beautiful sound. In music I was Balanced because I had some days that I didn't play my flute and some days that I play the flute. I think this balance was important because if I don't play my flute for a long time I'll get bad at it but if I do flute everyday It will be harder for me to do the other homework's.
(Tech Principled) I was principled in tech because I always keep up with my posting. http://blogs.yis.ac.jp/20ichijoj/